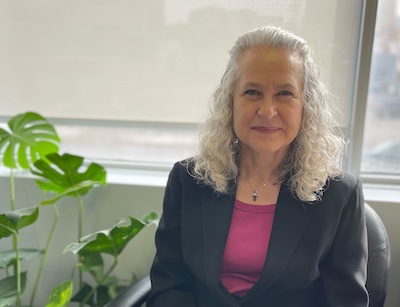 Alison T. Mitchell
Biography
Alison maintains a general practice with a focus on family and employment law. She has advised family law clients on various issues, including child support, parenting arrangements, spousal support, property division and preservation, and child protection matters.
In employment law, Alison has worked on cases involving wrongful and constructive dismissal, whistle-blowing cases, workplace conflict and discrimination, human rights claims, and employment contract disputes.
Alison has also worked extensively in administrative law, including certification and disciplinary proceedings involving various agencies and regulatory bodies and judicial review.
Alison has ample experience in wills and estate law, including guardianship applications and real estate law.
Alison has an active litigation practice and has successfully appeared in all levels of court, including the Supreme Court of Canada, the Federal Court of Canada, the Saskatchewan Court of Appeal, King's Bench Court, and Provincial Court. She has been serving clients in Regina and area for almost 20 years.
Alison has considerable experience conducting mediations and is a certified mediator on the Roster of Mediators by the Early Resolution Office of Saskatchewan Justice.
Alison served as a Board Member for the Regina Women's Centre for several years. She was a Board Member, Vice-President, and President of the Whitmore Park Cooperative Childcare Centre. Alison also performs volunteer work for Regina Minor Football.
Areas of Expertise
Family Law
Employment Law
Mediation
Administrative Law
Will and Estates
Real Estate
Education
Certification in Mediation (Q.Med), 2021
Certification to practice Collaborative Law, 2010 (Level I), 2014 (Level II)
Admitted to the Law Society of Saskatchewan, 2003
Bachelor of Laws, University of Saskatchewan, 2002
Master of Arts (English), University of Saskatchewan, 1996
Bachelor of Arts (Hons.), University of Saskatchewan, 1991